KIND WORDS

Dear Ed and Foremost Fotography: We can't thank you enough for making our wedding day even more memorable for us. Having you do our wedding photos and video was definitely the right choice! The pictures all turned out so beautifully that we can't wait to show them off in our proofbook and final wedding album. We also can't thank you enough for capturing those special moments for us on our video and giving us something wonderful to watch with our friends and family for years to come. Sincerely, Andy & Lori Geideman. P.S. Thank you for everything you did for my Dad so that he can watch our video on his system. It means so much to me and my family.

Dear Ed: Thanks for being a special part of our wedding day. Jenn and I have had such an awesome time going through all the photos and reliving the memories that you captured. Thank you for being so attentive to detail. Absolutely love the pictures! Dr. Jesse & Jennifer Templeton.

Dear Ed: Thank you for the fantastic photos of Jennifer & Kevin's wedding. You not only made our day fun, but you captured moments we will remember forever. Bob and I appreciate all of your efforts. Sincerely, Mary Carlson.

Ed: Thanks so much for doing such a great job on our video. This day was/is very special to us and it is great to know that we have this excellent video that we can replay whenever we want. Thanks again! Jen & Scott Sultzbaugh.

Hi Ed. With Jeremiah finally home from eastern PA, we're going to go through the images on the viewing site and get our selections to you. They turned out BEAUTIFUL!!! Thank you so much!!! You did a fantastic job!!! Sara & Jeremiah Clark.

Dear Ed: Thank you so very much for being our wedding photographer. I am so glad you were recommended to us. Your photography is just beautiful and we are so excited to see our final album. We will definitely be recommending you to others! Thanks again. Nicole & Anthony Hartman.

Dear Ed: Thank you so much for taking these pictures for me to give to Bridget & Chris. Without you, they would not have had such lovely pictures! Thank you again, and I won't hesitate to call you the next time I need lovely photos. Kathy McCann.

Joe: We would like to thank you for your time and patience. We know you did a great job taking our pictures. We are very excited and can't wait to see them! Thank you again! Julie & Micah Turek.

Ed: Thank you so much for your hard work! We can't wait to see the pictures! David & Christy Lack.

Ed: Thanks again for the great quality of photos. We love your work! Take care. Kim & Tom Osborne.

Mr. Vullo: Thanks so much. We've received the album and DVDs and we absolutely LOVE them! We couldn't be happier with the turnout. Shellie & Jason Cohick.

Dear Ed: We treasure the album from our wedding and sincerely thank you for capturing our memories from that day on video. We look forward to such an occassion that allows us to work with you again. Sincerely, Dr. Michael & Anna Hasman.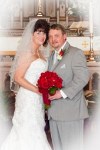 Ed: We wanted to express how much we appreciate you being our photogapher on our wedding day. We were very blessed to have had you be a part our special day. We are looking forward to seeing all of the photos you took. I know they will be wonderful because you worked so hard to get the perfect shot, every time. Thanks again! Sincerely, Terry & Lily Miller.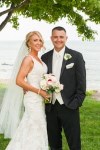 Uncle Eddie: Thank you so much for capturing our wedding day! The pictures were stunning and having you as our photographer meant so much to us! The way you go above and beyond to capture all the perfect moments really shows in every picture! Thank you again so much! Lots of love, Melissa & Jason